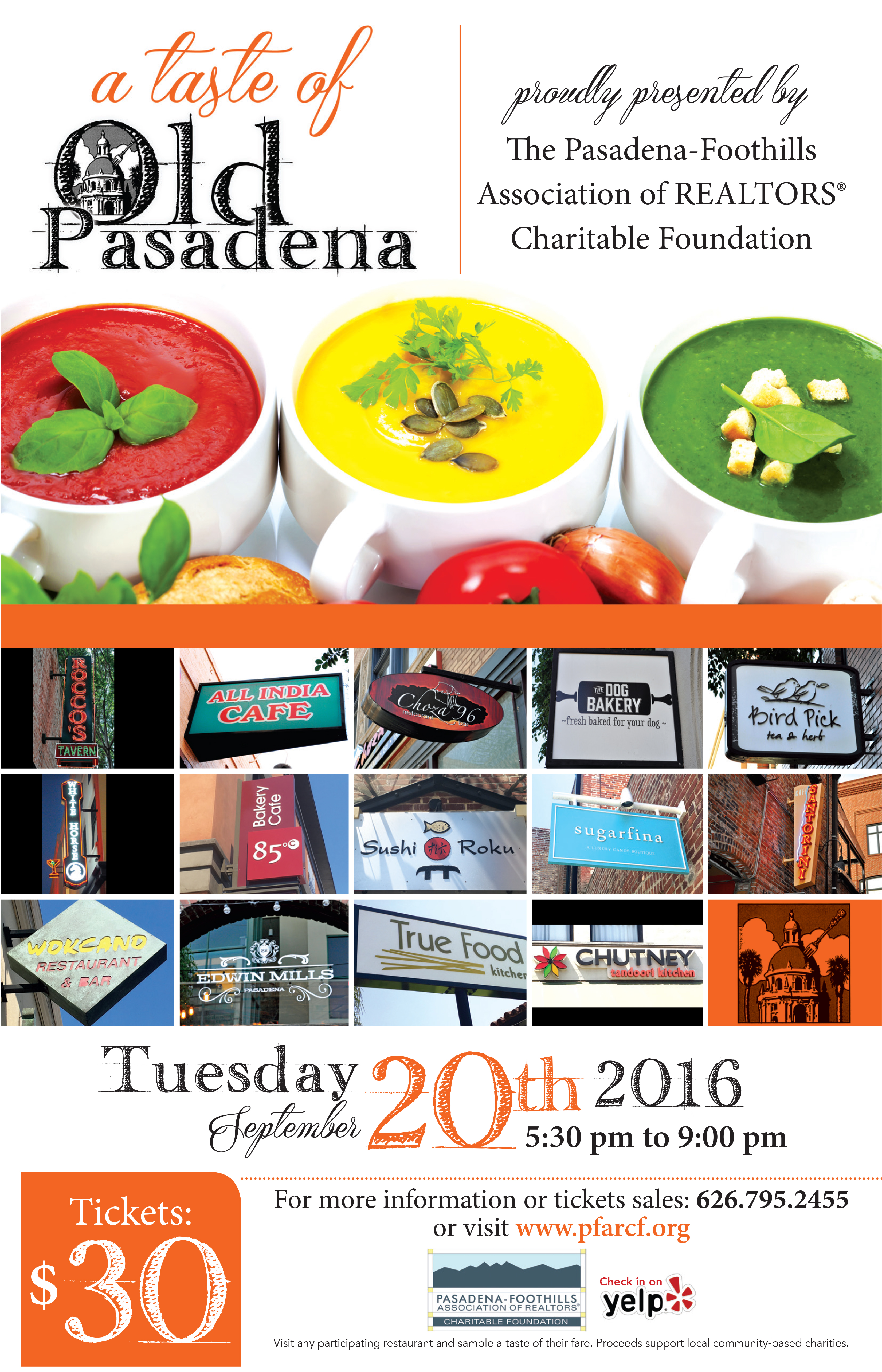 One of the more unique "Taste of Events" in California invites participants to enjoy an adult-style "trick or treat" event during which participants can walk between 30 cafes in Old Pasadena and sample a variety of tastes along the way. Savory appetizers, innovative salads, delectable entrees, sweet desserts, exotic flavors – all can be found at establishments likes of Cafe Bizou, All India Cafe, and more than 30 additional Old Pasadena eateries. 100% of the proceeds go to local charities and scholarships.
Each participating restaurant has maps to guide you, or you can just follow the signs in front the restaurants, cafes, and bistros. A Taste of Old Pasadena is the perfect opportunity to experience many of the exciting new and well-established restaurants in Old Pasadena in one evening.
Tickets are available at Pasadena-Foothills Association of Realtors, 1060 E. Green Street #100, Pasadena, CA or sold the day of the event in front of select restaurants.
2016 Taste of Old Town Pasadena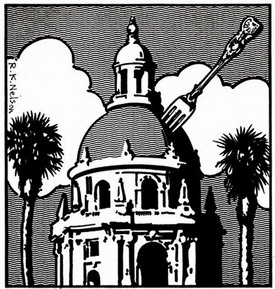 Participating Restaurants
85ºC Bakery Cafe
All India Cafe
Bird Pick Tea & Herb
Cafe Santorini
California Chutney
Choza 96
The Dog Bakery
Edwin Mills by Equator
Rocco's Tavern
Sugarfina
Sushi Roku
True Food Kitchen
White Horse Lounge
Wokcano

$30/person
Throughout Old Pasadena
5:30pm-9:00pm
http://pfarcf.org
626.795.2455

Taste of Old Pasadena 2016 | Tuesday, September 20th 5:30-9:00pm