Last modified on 2016-04-12 19:39:40 GMT. 0 comments. Top.
Having begun in 1964 in Agoura, California, the Southern California Renaissance Faire is the first original modern Renaissance Faire. The Renaissance Pleasure Faire is currently held at the Santa Fe Dam Recreation Area, with one of the Los Angeles Department of Parks and Recreation System in Irwindale, CA. The fair is held open each year from the first weekend in April through the weekend before Memorial Day, and is a large scale re-enactment of a 16th century town in Elizabethan England.
Artisans, Games, and Rides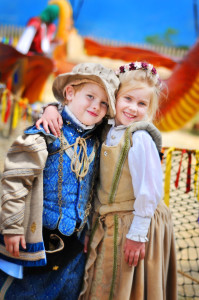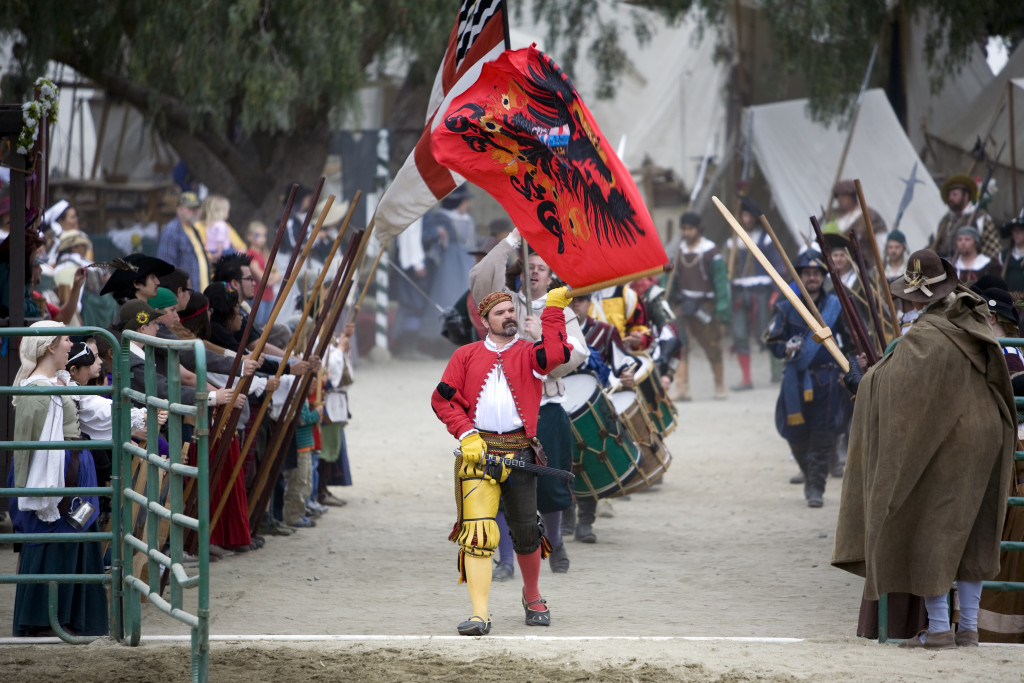 Entertainment
There are usually at least 8 stages at the Renaissance Faire with a large selection of entertainment that takes place throughout each weekend, including musical performances, and stage shows featuring a wide variety of talent and magic, for both adults and kids.
Food and Drinks
The Renaissance Faire offers a great variety of food and drink selections. Options include medieval themed dishes, a wide selection of different cultural cuisine, as well as vegetarian options.
Santa Fe Dam Recreation Area | 15501 E. Arrow Highway | Irwindale, California
Last modified on 2016-04-12 22:20:23 GMT. 0 comments. Top.
Although the grand opening is slated for April 7th, 2016, the new Wizarding world of Harry Potter is already up and running at Universal Studios Hollywood. The new 6 acre $500 Million themed land was built in place of the 40 year old Gibson Amphitheatre and the Curious George Water Play area.
Harry Potter Rides and Attractions
The themed land features two rides, "Harry Potter and the Forbidden Journey" which is a motion-based simulator ride inside a replica of the Hogwarts castle, and the family-friendly rollercoaster, the "Flight of the Hippogriff". Forbidden Journey is recommended for a slightly older audience and for only those that don't get queasy due to the combination of fast motion and 3D visuals.
Harry Potter Shops and Restaurants
The Three Broomsticks is the only Restaurant within the Wizarding World of Harry Potter but it's a large restaurant with walk-up and seat yourself dining, offering fish and chips, shepards pie, chicken and ribs, and other cuisine somewhat representative of the British Isles. There is also an adjacent tavern where adults can purchase alcoholic beverages from a full bar.
There are several Harry Potter themed shops throughout the park where merchandise from the movie can be purchased, such as interactive wands, cloaks, and other memorabilia from the books and movies.
Last modified on 2016-03-02 22:55:13 GMT. 0 comments. Top.
The Great Wolf Lodge is a hotel resort chain in North America and Canada with the world's largest indoor water park being their claim to fame. Their new location is the first in California, located in Garden Grove, just a few blocks south of Disneyland, along Harbor Boulevard. The Great Wolf Lodge Southern California is a 603-suite hotel and 105,000-square-foot water park, with other amenities, including a glow-in-the-dark miniature golf, an arcade, bowling alley, laser tag, MagiQuest game, and three restaurants.

The indoor water park is suitable for all ages, with toddler pools, water slides, a wave pool, and a lazy river. The new Great Wolf Lodge location in Garden Grove, CA is the largest of their 14 facilities, and the only indoor water park in California. Only hotel guests are allowed use of the water park, with a maximum of 6 guests per standard room, and 8 maximum in the suites. The standard rooms include two Queen or King sized beds and a futon couch, as well as a flat screen tv and refrigerator with a decent amount of counter space. There are also themed suites which are fun for families with kids, as well as premium suites.
Great Wolf Lodge of Southern California | 12681 Harbor Blvd, Garden Grove, CA 92840 Phone:(888) 960-9653
Last modified on 2016-07-13 21:13:29 GMT. 0 comments. Top.
OLD PASADENA SUMMER CINEMA
JULY 8 – July 30, 2016
Old Pasadena Summer Cinema (formerly the Old Pasadena Film Festival), continues the tradition as a month-long, free movie series featuring screenings in predominantly outdoor locations. Running from July 8 – July 30, this annual summer film program celebrates motion picture in all of its forms offering a variety of audience-pleasing movie titles and genres. With twenty screenings, Old Pasadena Summer Cinema is the largest free open-air film festival in California!
All of the Old Pasadena Summer Cinema events are free and open to the public. Starting at 7:00pm, the Central Park screenings offer you a chance to grab your picnic provisions from one of the many options in Old Pasadena, or from select food trucks, and enjoy ambient music from local DJs before the movies screen. Bring your own chairs and blankets to Central Park. Enjoy another open-air option at One Colorado with films projected in their charming courtyard. Distant Lands, Armory Center for the Arts, and Pasadena Senior Center host screenings, as well. Seating is provided, but be sure to arrive a little early for best options.
Scroll down for a map of all screening locations.
Take advantage of the warm summer evenings and come out before the movie to dine at one of the 100 Old Pasadena restaurants all concentrated within 22 historic blocks.
ONE COLORADO COURTYARD – 41 Hugus Alley ~ 8:30pm
Friday, July 08               The Goonies
Saturday, July 09          The Devil Wears Prada
Friday, July 15               Cool Hand Luke
Saturday, July 16          Raising Arizona
Friday, July 22               10 Things I Hate about You
Saturday, July 23          Pride & Prejudice (2005)
Friday, July 29               The Truman Show
Saturday, July 30          Dr. Strangelove or: How I Learned to Stop Worrying
and Love the Bomb
CENTRAL PARK – 275 S. Raymond Avenue ~ 8:30pm
Saturday, July 09          Creature from the Black Lagoon
Sunday, July 10            Stargate
Saturday, July 16          American Graffiti
Saturday, July 23          Little Shop of Horrors (1986)
Sunday, July 24            Strictly Ballroom
Saturday, July 30          Beetlejuice
DISTANT LANDS – 20 S. Raymond Avenue ~ 8:00pm
Friday, July 08              The Darjeeling Limited
Friday, July 15              Two for the Road
Friday, July 22              Into the Wild
Friday, July 29              Touching the Void
CONSCIENTIOUS PROJECTOR
Armory Center for the Arts – 145 N. Raymond Avenue ~ 7:00pm
Thursday, July 14         Plant This Movie
Pasadena Senior Center, 85 E. Holly Street ~ 7:00pm
Thursday, July 28         Minimalism: A Documentary about the Important Thing