Century City is a 176-acre (712,000-m2) commercial and residential district in the West Los Angeles region of Los Angeles County, California.
The residents make up an older-aged, 82.5% white, high-income, well-educated population.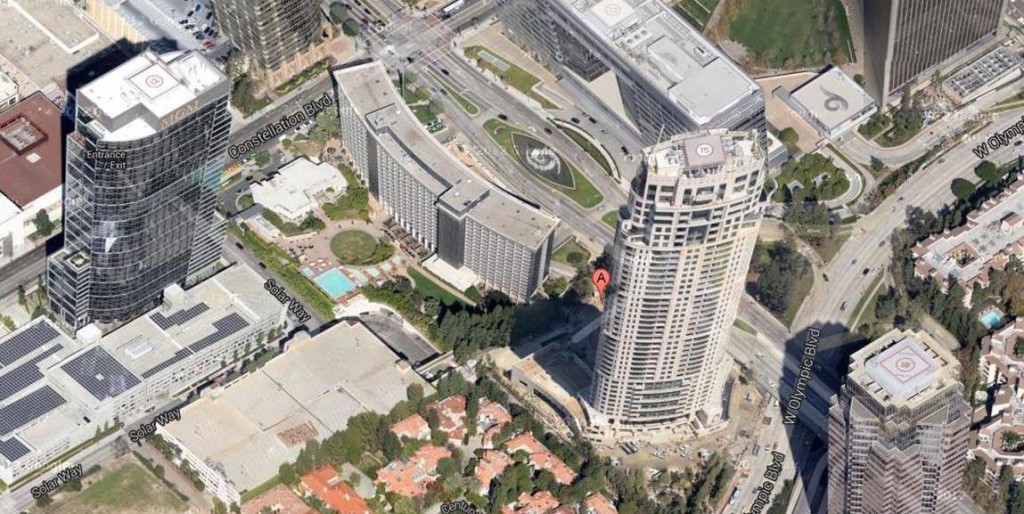 Once a backlot of 20th Century Fox, which still has its headquarters just to the southwest, the Fox studio commissioned a master-plan development from Welton Becket Associates, which was unveiled at a major press event on the "western" backlot in 1957. In 1961, after Fox suffered a string of expensive flops, culminating with the financial strain put on the studio by the very expensive production of Cleopatra, the film studio sold about 180 acres (0.73 km2) to developer William Zeckendorf and Aluminum Co. of America, also known as Alcoa. The new owners conceived Century City as "a city within a city." In 1963, the first building, Century City Gateway West, was complete, followed the next year by Minoru Yamasaki's Century Plaza Hotel.