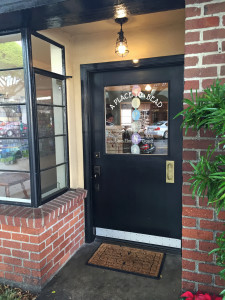 Located within the heart of the charming Mission Street Shopping District is
A Place To Bead
. As a full service bead store, it's quickly building prominence among the community, since it is one of the only stores of it's kind within this area of Los Angeles.
Owner, Christina Rizzo Lester, is an experienced jewelry maker, dedicated to providing a broad selection of materials and classes to support and inspire the creativity of both amateurs and professionals.   A Place To Bead has a very wide selection of inventory for beading and jewelry making, including trays, vials and strings of a various beads made from metal, gemstone, glass, crystal, fine metals, as well as wire and tools.
The schedule of all the varying levels of classes is impressive, as well as the calendar of trunk shows that take place in the store. A Place To Bead is located at 2566 Mission Street in San Marino, in a welcoming red brick building, located next door to the Lady Bird women's clothing store. Visit their website, APlace2Bead.com, for their calendar of classes and store hours.
A Place To Bead | 2566 Mission Street, San Marino, CA 626-219-6633 www.APlace2Bead.com